Find
 safer and more profitable trading opportunities!
Use our methodology and style of trading to make consistent profits in any market condition.
Swing trade alerts
Join 10k+ members worldwide
78% winning rate

Why do so many traders fail?

After years of teaching and mentoring people, I saw a consistent pattern that leads novice traders to failure and blowing up accounts!


High expectations
Trading is not what people on the internet try to sell!

Emotional balance
Trading is a 100% rational game; the key is to not get emotionally attached to your investments!

Knowledge
Novice traders jump directly onto charts without knowing the basic trading concepts and hope they will win money

Our BASIC+ | Swing Alert program is designed to generate money and improve your trading knowledge at the same time!

How are we going to unleash your true trading potential?


Get swing alerts directly on your device(s) of choice
Receive real-time alerts directly on your phone, email, or tablet, so you'll never miss an important trading opportunity.


US market-based equities
We focus on US market-based equities, allowing you to tap into the vast potential of one of the world's most dynamic and lucrative markets.


Stay up-to-date with moving and trending stocks
Don't let the market's constant fluctuations catch you off guard. We provide real-time updates on moving stocks, allowing you to identify safer and more profitable trades.


Precise stocks to trade
Eliminate all the guesswork and confusion by trading particular stocks to give you confidence in your decisions!


Receive regular updates on current trades
We keep you informed about your current trades to maximize your profits and invest your money wisely.

Video analysis of daily trades
Gain valuable insights and expert analysis through our video content. We provide in-depth analysis of daily trades, giving you a comprehensive understanding of market trends and helping you make informed trading decisions.

Meet your instructor

Luca Moschini is the founder of SharperTrades, an online trading site offering comprehensive training programs designed to help you achieve your goals!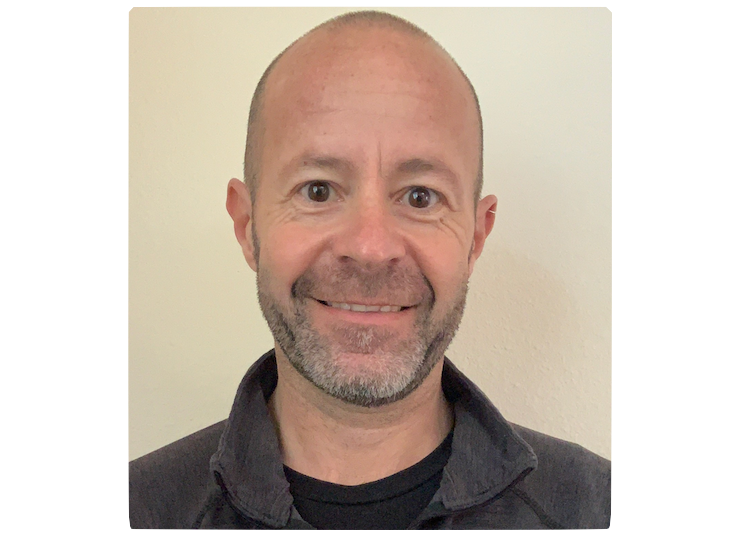 Luca is a swing trader with a main focus on individual stocks and ETFs (NASDAQ, NYSE, CME Group).

He is a passionate, experienced, and engaging instructor. His main mission is to help you become a successful and more profitable trader.

"Trade what you see, not what you think."

The SharperTrades team and other 10,000 like-minded traders are waiting for you!

We helped so many traders gain confidence in their decisions and stop gambling in the markets!
Our signals are clear and straightforward!

⚡Accurate stocks to trade
⚡Exact entry points
⚡Precise target points
⚡Clear stop losses

We always provide regular updates on current trades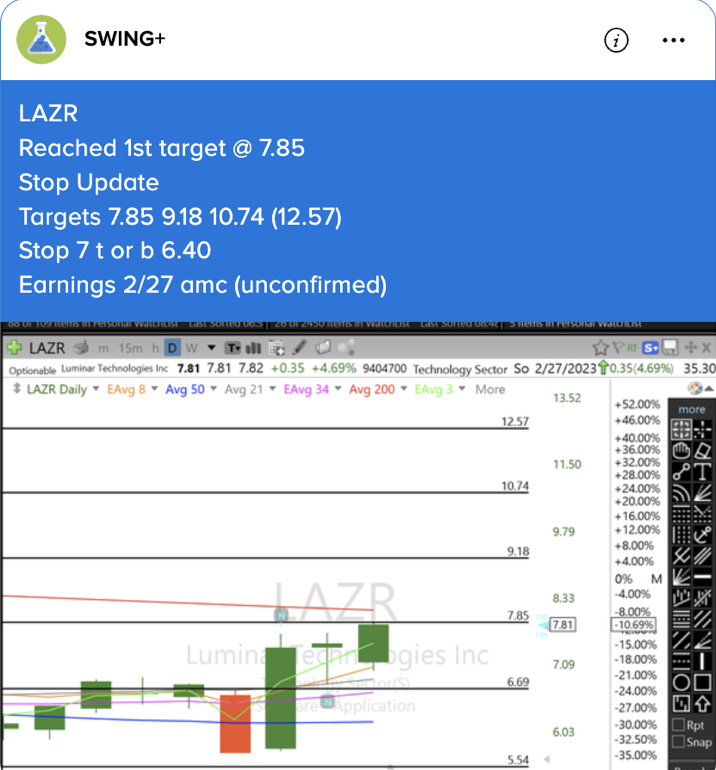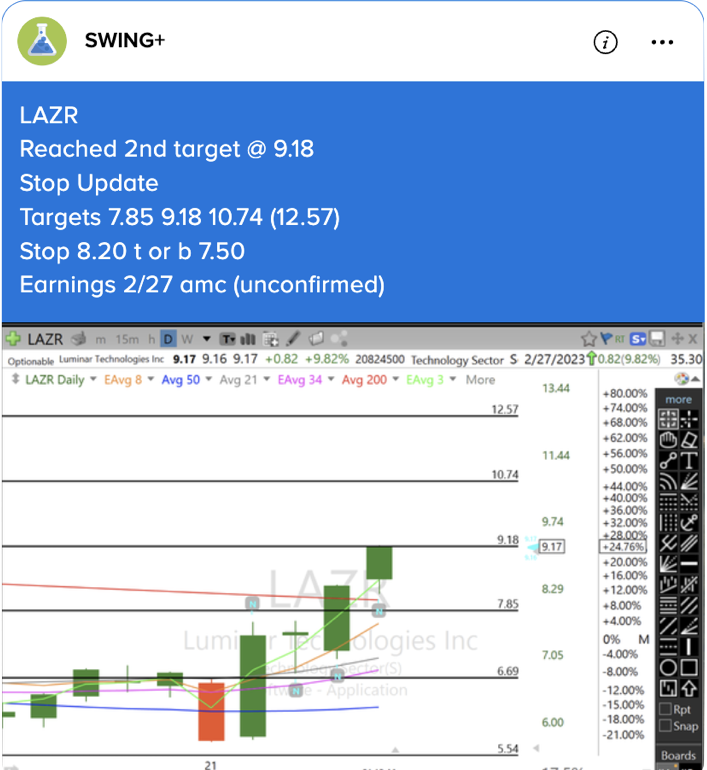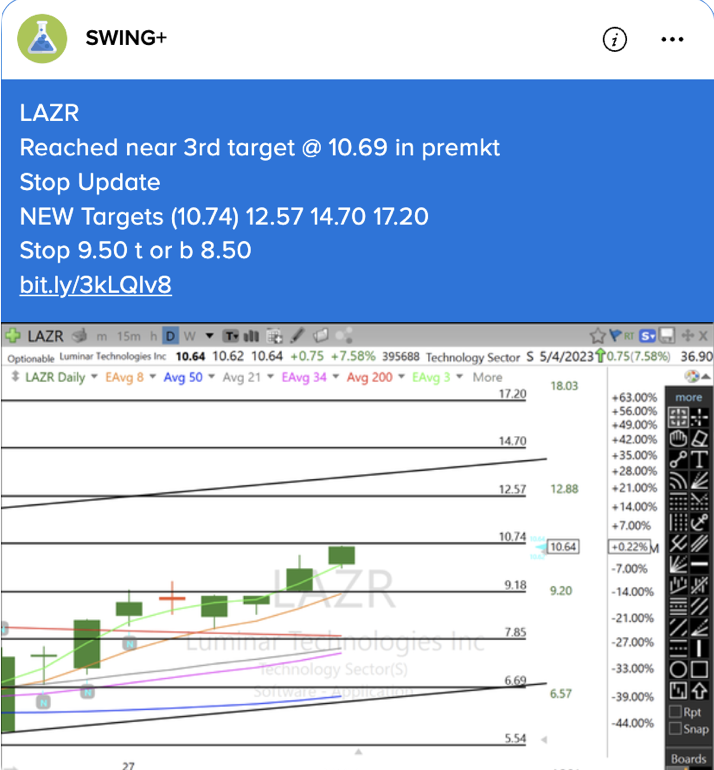 Take your trading to the next level
The results speak for themselves
Astonishing trades, achieving over a 78% win rate with our strategy!
Here is what our students say

Ahmed Elgabaly


Luca created an amazing comprehensive platform for not only learning about stocks and trading but also for directly applying that knowledge and making money, highly recommended

Ronnie D.

The instructor [Luca] got me to the point where I have been able to make money and honestly he gives valuable advice... He doesn't confuse you and he is straight to the point... very comprehensive

Alessandro C.

If you want to learn how to invest your money wisely, limiting your risks and increasing your revenues, this is [what] you need... Luca is always prompt and available to answer any questions... really, I would give it 6 stars if I could! VERY RECOMMENDED!

Jessica A.

I [was] a complete beginner and I can [now] trade with a level of confidence I did not know I would ever achieve... If you are serious about becoming a trader, you can stop looking for mentors. You have found the best right here.

Don't miss the next swing alert

TRADING RISK DISCLAIMER
All the information shared is provided for educational purposes only. Any trades placed upon the reliance of SharperTrades, LLC, are taken at your own risk for your own account. Past performance is no guarantee. SharperTrades, LLC, is not registered as an investment adviser with any federal or state regulatory agency. This is not an offer to buy or sell stocks, options, cryptos, ETFs, or any other trading security. Read Full Disclaimer