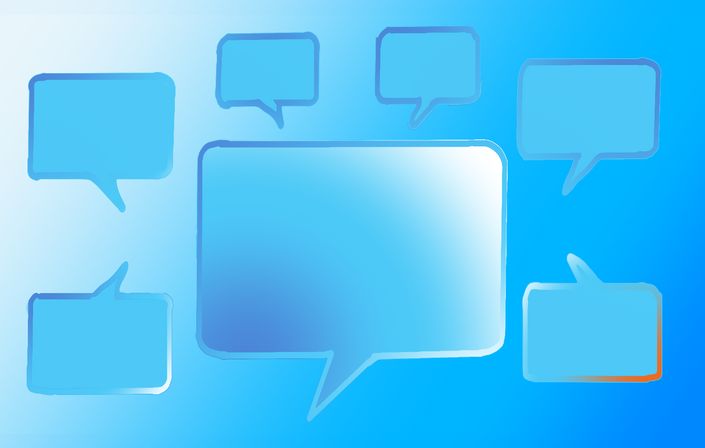 TRADING ROOM
Real-Time Live Discussions | Day Trading and Swing Trading | Newsroom | Cryptos
TRADING RISK DISCLAIMER
All the information shared in courses, videos, coaching, alerts, blog posts, social media posts and any other distribution venues (digital and not) is provided for educational purposes ONLY. Any trades placed upon reliance on SharperTrades, LLC are taken at your own risk for your own account. This is not an offer to buy or sell cryptos, stocks, options, ETFs or any other trading security.
Real-Time Live Discussions Across Multiple Channels
Day Trades | Swing Trades | Short Trades | Options | Penny Stocks | Cryptos
The Trading Room is a place where you can:
stay up-to-date with moving and trending stocks
get day trade setups and swing ideas and notifications
read about important trading events, company news and economic reports
share trade ideas and get trading feedback
get call option and put option volume notification
have real-time discussions with professional traders
hang out with fellow traders
The Trading Room features posts by Luca Moschini, Suzan Hart and our community of traders.
Posts are related to trending and moving stocks, premarket activity, stocks we are following (both day trades and swing trades), important company news, economic reports and market updates.
The primary focus of the room is technical analysis and day trading.
There is also an extensive coverage of swing trading activities.
Live trading discussions take place every day during premarket and regular market hours with 24/7 access to all members.
Understand what is happening in the market

Get premarket updates and breaking news
Learn about major company news, including earnings, analyst meetings, FDA actions, analyst meetings and industry conferences.
Learn about important companies events (regular and extended trading hours).
Read exclusive stories about trending stocks

, upcoming IPOs and secondary offerings.

24/7 access
Trade informed. Trade with confidence. Trade together.

"I'm mostly a swing trader, upgrading to the Trading Room/Day Trading package has been a real boon to my trading success. [Luca's] swing trades alerts show the information we need to make informed decisions, but the Trading Room provides so much more. From market news and updates (including gaps up/down, earnings, insider trades, etc.), to more technical analysis and trending, to option movements in selected trades including an options-specific room! I especially like that Luca is there with us so we can ask questions and get real-time analysis directly from him, as well as being able to bounce ideas off the other Trading Room members and hear their opinions. Even though I'm not a day trader, I've already had several of the day-trade suggestions turn out to be very profitable as swing trades; two days in, and it has already paid for itself. Thanks again for such a great service!"
Steve

"It's so helpful to have traders pass ideas in the room. Everyone can gain a lot from seeing what others are looking at, trading, whats on other's watchlists, etc... Trading is so much fun with a group. I love having this trading room/ channel. Thank you, Luca!"
Sue

"I am a Commercial Pilot. Due to Covid I lost my job as an airline Captain. I found trading a good option amid this situation. I tried several courses, ... chat rooms and live tradings, and the best option for me is Luca's Sharper Trades. This service is very useful and friendly for a beginner like me, and the most important thing is that Luca doesn't give just the trade idea. He explain in a very simple manner all the technicals before getting into a trade. I am learning a lot, meanwhile I am making a little money. If I follow Luca's Sharper Trades path, I am sure this little money, will (someday) be much more. Thank you for a good quality and friendly service."
Alberto
Your Instructors
Luca Moschini is the founder of SharperTrades, LLC, an online trading education site that teaches effective and profitable trading strategies to over 100,000 students in 187 countries. Luca is a swing trader with his main focus on individual stocks and ETFs. SharperTrades, LLC -| With over 100,000 students worldwide, SharperTrades, LLC is a leading site in online trading education. If your goal is to become a more confident, successful and profitable trader, SharperTrades courses are the perfect place to start.
Suzan Hart is an experienced day trader and swing trader, with specific focus on technical analysis applied to stock trading, options trading and the crypto markets. She has actively traded independently for over 20 years and has a demonstrated understanding of the financial services industry. Suzan trades on the US stock exchanges, predominantly, but not limited to, the NASDAQ and the New York Stock Exchange (NYSE). Suzan appreciates learning from others, is passionate about sharing her knowledge, and is a well-respected trader within the SharperTrades trading community. She is currently studying for her Security Industry Essentials (SIE) exam.
Frequently Asked Questions
How long do I have access to the service?
You have unlimited access to this product for as long as your subscription remains active.
Is the subscription renewed automatically?
Yes, all subscriptions are recurring and will renew automatically.
What is your cancellation policy?
You can cancel your subscription at anytime. It is recommended to cancel at least 24 hours prior to your renewal date, to avoid been charged for the next billing cycle.
What if I am unhappy with the product?
We would never want you to be unhappy! If you are unsatisfied with your purchase, contact us in the first 30 days and we will give you a full refund.
Please Read the Following Agreement Carefully

Terms and Conditions
This AGREEMENT is made between you the user and/or member hereinafter referred to as ("You"), and SharperTrades, LLC, the owner of sharpertrades.com hereinafter referred to as ("SharperTrades, LLC") or ("the Service")
The Parties agree as follows:
SharperTrades, LLC provides the website known as sharpertrades.com ("the Service") subject to your compliance with the terms and conditions set forth in this Agreement. By using the Service, you agree to be bound by these terms and conditions. If you do not agree to these terms and conditions, please do not use the Site.
You must be at least 18 years of age to use the Service. If you are not at least 18 years old, please do not access or use the Service.
Disclaimer
SharperTrades, LLC provides general information for educational uses only. Nothing is meant to be a recommendation to buy or to sell securities nor an offer to buy or sell securities. SharperTrades, LLC is not registered as a securities broker-dealer or as an investment adviser either with the U.S. Securities and Exchange Commission or with any state securities regulatory authority and do not attempt or intend to influence the purchase or sale of any security.
SharperTrades, LLC is neither licensed nor qualified to provide investment advice. As such, SharperTrades, LLC accepts no liability whatsoever for any direct or consequential loss arising from any use of information from the Service. No information from SharperTrades, LLC is intended as securities brokerage, investment, tax, accounting or legal advice, as an offer or solicitation of an offer to sell or buy, or as an endorsement, recommendation or sponsorship of any company, security, or fund. SharperTrades, LLC recommends that persons desiring to trade or invest in securities do so cautiously and in consultation with their qualified financial, legal, and tax advisors.
Before selling or buying any stock or other investment, you should consult with a qualified broker or other financial professional to verify pricing information.
We cannot and do not assess, verify or guarantee the adequacy, accuracy or completeness of any information, the suitability or profitability of any particular investment, or the potential value of any investment or informational source. You bear responsibility for your own investment research and decisions, and should seek the advice of a qualified securities professional before making any investment.
SharperTrades, LLC reserves the right, for its officers, directors, shareholders, and agents as well as itself, to buy and/or sell securities mentioned within sharpertrades.com and all its related websites, domains and pages. SharperTrades, LLC consists of active traders and may buy or sell any of these securities at any time and without notice. In doing so, the buying and selling of these securities may influence their market prices.
Past Performance is not indicative of future results.
A large number of small or microcap companies do not file reports with the SEC. This makes it difficult to obtain proper facts regarding the company's management, products, services and finances.
Do not ever depend solely on the information contained in an Internet publication. The risk of fraudulent information exists with many Internet sites.
No Physical Products are delivered
When you purchase an Educational Service, including but not limited to a course, an alert service, a trading room subscription, you will receive a streaming or digital version – no physical products will be shipped.
Refund Policy
SharperTrades, LLC does not provide refunds of any kind. Upon receiving access to sharpertrades.com (courses, memberships, coaching or any other trading related services and products) you can instantly benefit from the knowledge of the Service, therefore, we do not give refunds. We will not provide refunds if you forget to cancel your automatically renewing subscription. It is your responsibility to select the appropriate subscription lengths for your personal needs and to cancel your automatically renewing subscriptions.
How to Cancel your Account
If you at any time would like to cancel your account, please send an email to [email protected] and request cancellation.
Terms and Conditions
The Information and services contained in or made through this site may include or incorporate by reference "forward-looking statements" within the meaning of Section 27(a) of the Securities Act of 1933 and Section 21(e) of the Securities Exchange Act of 1934, including certain information with respect to plans and strategies of each featured company. For this purpose, any statements attributable to this site that are not statements of historical fact may be deemed to be forward-looking statements. Such statements re subject to various risks, uncertainties and assumptions about the featured companies, economic and market factors and the industries and assumptions about the featured companies do business, among other factors. Such statements are in no way guarantees of future performance or actual events. Results may differ materially from those expressed or forecasted by or concerning the featured companies due to a great many factors.
We are committed to providing factual information on the companies that are discussed. However, we do not provide any assurance as to the accuracy or completeness of the information provided, including information regarding a company's plans or ability to effect any planned or proposed actions. We have no first-hand knowledge of any company's operations and therefore cannot comment on their capabilities, intent, resources, nor experience and we make no attempt to do so. Statistical information, dollar amounts, and market size data was provided by the subject company and related sources which we believe to be reliable.
To the fullest extent of the law, we will not be liable to any person or entity for the quality, accuracy, completeness, reliability, or timeliness of the information provided on this website, or for any direct, indirect, consequential, incidental, special or punitive damages that may arise out of the use of information we provide to any person or entity (including, but not limited to, lost profits, loss of opportunities, trading losses, and damages that may result from any inaccuracy or incompleteness of this information).
We encourage you to invest carefully and read investment information available at the websites of the SEC at https://www.sec.gov and FINRA at https://www.finra.org.
Changes to Agreement
We reserve the right at any time to:
Change the terms and conditions of this Agreement; or
Change the Service, including eliminating or discontinuing any content on or feature of any of the Service; or
Change any fees or charges for use of the Service; or
Sell, transfer or otherwise share some or all of the SharperTrades, LCC assets, including your personally identifiable information, in connection with a merger, acquisition, reorganization or sale of assets or in the event of bankruptcy.
Your continued use of the Service indicates your acceptance of all revisions, and you should, therefore, periodically visit this page to review these policies for changes.
Conditions of Use
While using the Service you must not do any of the following:
Attempt to hack/crack or in any way restrict access to the site for others or obtain administrative access for yourself
Harass other members
Flood or spam the chat room with advertisements or solicitations
Use the site for unlawful purposes
Transmit any materials that contain any viruses or other harmful or disruptive software
Record and distribute any members only content
Create a hostile environment for other members through actions in or out of our chat room.
Attempt to steal our content from other members
Attempt to solicit personal information from our members
Violation of any of the Conditions of Use may result in termination of membership without refund and/or further legal action
Termination
SharperTrades, LCC may terminate your account and discontinue your access to the Service for any reason, or no reason, at any time in its sole discretion, with or without notice.
Links to Other Websites
The Service may contain links to other websites. In any case where we link to a website, this is not an endorsement, authorization or representation of our affiliation with that third party. We do not exercise control over third party websites. Your use of the hyperlinks on this website to other Internet sites is at your own risk. We are not responsible for third party sites hyperlinked from this website, nor do we make any endorsements or warranties, express or implied, with respect to the content of third party websites or the products or services offered on any third party websites, including but not limited to accuracy, completeness, reliability, suitability, non-infringement, merchantability or fitness for a particular purpose. We do not guarantee the authenticity of documents available on the internet. We reserve the right to terminate any link at any time.
Indemnification and limitation of Liability
You agree to indemnify, defend and hold SharperTrades, LLC, its personnel, agents and representatives harmless from and against any and all claims, damages, losses, expenses (including reasonable attorney fees), or other expenses that arise directly, indirectly, consequently, or incidentally, from your use of the Service. Your sole remedy for dissatisfaction with the Service and/or content contained within the Service is to stop using the Service.
Past Performance is not Indicative of Future Results
Past performance is not indicative of future results. Due to the industry's high failure rate, you should not make the assumption you will be and continue to be profitable. The records of trades mentioned or alerted in the trading room, alert notifications, videos, blog posts and any other distribution media with all SharperTrades, LLC related websites, pages and domains is for educational purposes only.
Trades notification and posts in the trading room and all other venues are for educational purposes only and serve as real-time examples of strategies taught in the trading lessons or in other material within the Service. SharperTrades, LLC and its moderators and employees maintain multiple accounts with differing brokers and as a result, the profits and losses displayed on the web site, in the trading room, or on social media should not be seen as 100% accurate, verified, or complete.
Miscellaneous
The Service is solely directed to individuals residing in the United States. We make no representation that materials in or related to the Service is appropriate or available for use in other locations. Those who choose to access the Service from other locations do so on their own initiative and at their own risk, and are responsible for compliance with local laws, if and to the extent applicable. We reserve the right to limit the availability of the Service and/or the provision of any service or product described thereon to any person, geographic area, or jurisdiction we so desire, at any time and in our sole discretion, and to limit the quantities of any such service or product that we provide. This Agreement is governed by and construed in accordance with the laws of the United States of America, without regards to its principles of conflicts of law. You agree to personal jurisdiction by the federal and state courts located in the United States of America, and waive any inconvenient objections to such courts.
Applicable Law
You agree that these Terms of Use and any dispute arising out of your use of the Website or products or services provided by the Website will be governed by and construed in accordance with the laws of the State of Oregon, without regard to choice of law provisions. You agree that jurisdiction over and venue in any legal proceeding directly or indirectly arising out of or relating to the Website (including but not limited your registration for a user account and/or your use of the Website and the services it provides) shall be in the state or federal courts located in Oregon, USA.
Testimonials Disclaimer
In accordance with 16 CFR 255 and Federal Trade Commission Guidelines concerning use of endorsements and testimonials in marketing and advertising, please be aware of the following:
Testimonials appearing on this site are received via text, audio or video submission. They are individual experiences, reflecting real life experiences of those who have used our products and/or services in some way or another. However, they are individual results and results do vary. We do not claim that they are typical results that consumers will generally achieve, nor can we make any guarantees for the results of individuals using the Service. The testimonials are not necessarily representative of all of those who will use our products and/or services. The testimonials are not indicative of future performance and should not replace a members due diligence.
The testimonials displayed (text, audio and/or video) are given verbatim except for correction of grammatical or typing errors. Some have been shortened. In other words, not the whole message received by the testimonial writer is displayed, when it seemed lengthy or not the whole testimonial seemed relevant for the general public.
Testimonials that appear on SharperTrades, LLC were not paid or compensated for said statements.

IF YOU DO NOT AGREE WITH THE TERMS OF THE ABOVE MENTIONED DISCLAIMER, EXIT THIS SITE IMMEDIATELY. BE ADVISED THAT YOUR CONTINUED USE OF THIS SITE OR THE INFORMATION PROVIDED HEREIN SHALL INDICATE YOUR CONSENT AND AGREEMENT TO THESE TERMS.